Attack of the Giant Mutant Lizard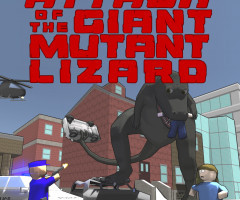 Control a giant mutant lizard to eat people, stomp cars, and throw things with your mutant tail which has claws for some reason. Spend points on upgrades and new abilities and try to survive an increasingly deadly hail of bullets.
You can find an early playable demo at GameJolt.
Also listed on:
store.steampowered.com/app/590840/Attack_of_the_Giant_Mutant_Lizard
gameskeys.net/product/attack-of-the-giant-mutant-lizard
Latest Article
I have decided to officially release this game today, and I wanted to take some time to say a few things about the game.
---
Originally Posted: Aug 11, 2016 at IndieDB
Introduction
It's been about 3 years since I started working on this game, and it's come a long way, but has a long way to go yet.
The main idea behind it is that you control a monster with claws at the end of its tail to grab and throw things. The animation for this is driven by inverse kinematics (IK) so it looks all fancy. I started with the intention of making the game for Android phones but it works just as well with a mouse and keyboard.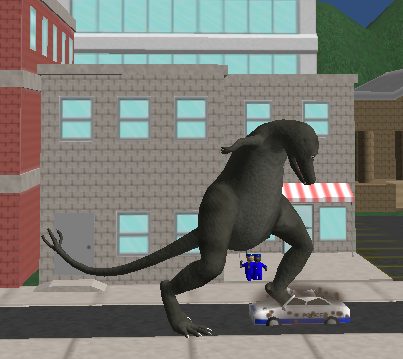 So far, all the modelling, animation, textures (except for some default UI stuff), and programming was done by me, except for some plugins that I couldn't or didn't want to do, and some sections of code taken from various forums or tutorials and whatnot.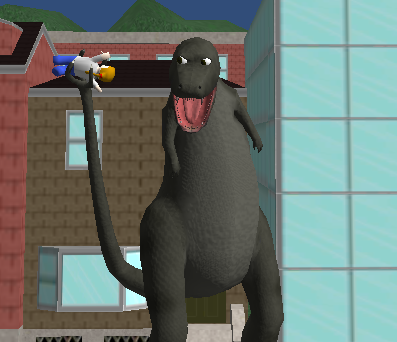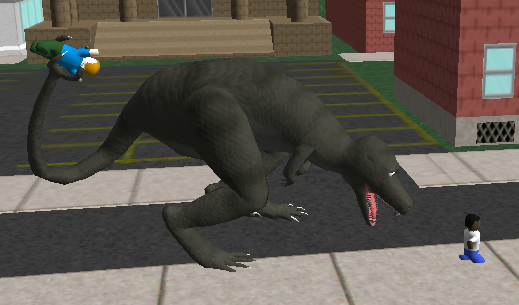 Some of the plugins that I used (the ones I can think of, anyway) are:
- Final IK by RootMotion -- This is what controls the movement of the creature's tail and spine, and I'm quite pleased with how well it works.
- Simply A* by BFGames -- Used for the police vehicles to navigate. The regular traffic just follows predefined paths.
- Spawner - Free by Garth de Wet -- I'm actually not sure if I'm still using this one. I was using it, but I made a heavily modified version to work better for my purposes and I'm not sure if anything from the original package is still used, but I think the guy still deserves credit.
- CN Joystick by Cyrill Nadezhdin -- I'm using a modified version of this, which I changed to make it work better with my other custom input stuff. But a lot of the original code is still there.
---
---