Attack of the Giant Mutant Lizard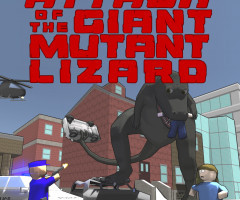 Control a giant mutant lizard to eat people, stomp cars, and throw things with your mutant tail which has claws for some reason. Spend points on upgrades and new abilities and try to survive an increasingly deadly hail of bullets.
You can find an early playable demo at GameJolt.
Also listed on:
store.steampowered.com/app/590840/Attack_of_the_Giant_Mutant_Lizard
gameskeys.net/product/attack-of-the-giant-mutant-lizard
Latest Article
I have decided to officially release this game today, and I wanted to take some time to say a few things about the game.
---
Originally Posted: Dec 26, 2016 at IndieDB
Greenlight and a New Gamelay Video and Other Fun Things
It's been a while since my last article, so I'll just get right to the point. Attack of the Giant Mutant Lizard is on Steam Greenlight, and it would be great if you would go vote for it.
http://steamcommunity.com/sharedfiles/filedetails/?id=826589594
I also took a couple new screenshots and recorded a new gameplay video showing some of the things that aren't in the demo.
Just looking at the video, it's easy to miss some of the minor things, so I'll highlight two of them here.
The most recent enhancement is that the lizard can now turn to look at the person shooting it.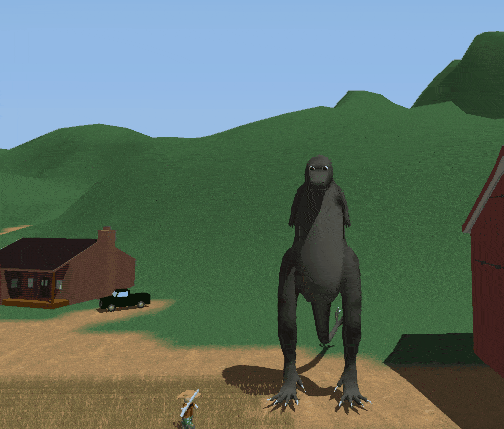 Not a lot of video game monsters give that look that says, "Please stop doing that." So I figured it was worth doing. There's another effect I added that's a lot less noticeable; I made the camera shake slightly when landing or stomping.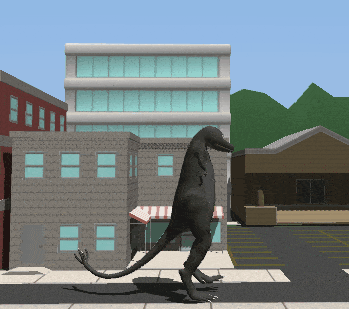 One more thing that's not in the video -- You might have seen a GIF of a robot/mech thing in one of my earlier articles. I partially remade that, so it looks a little more... less crappy.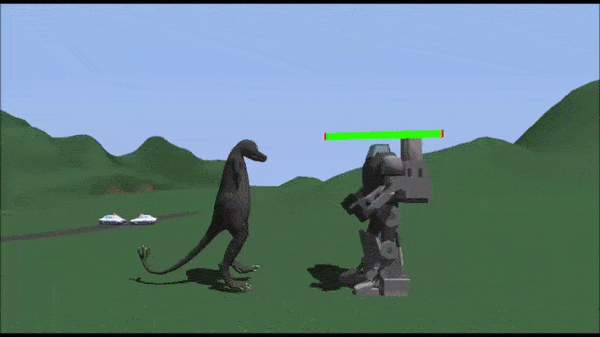 But only a little.
---
---