Attack of the Giant Mutant Lizard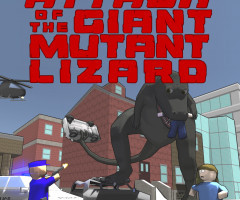 Control a giant mutant lizard to eat people, stomp cars, and throw things with your mutant tail which has claws for some reason. Spend points on upgrades and new abilities and try to survive an increasingly deadly hail of bullets.
You can find an early playable demo at GameJolt.
Also listed on:
store.steampowered.com/app/590840/Attack_of_the_Giant_Mutant_Lizard
gameskeys.net/product/attack-of-the-giant-mutant-lizard
Latest Article
I have decided to officially release this game today, and I wanted to take some time to say a few things about the game.
---
Originally Posted: Nov 27, 2016 at IndieDB
Devlog 2016-11-27
Hello, people. It's been a relatively productive holiday weekend and I have some new stuff to show (I didn't update the demo though).
Most notably, I made a new cutscene which I'm kind of fond of:
I also added a new type of enemy. The vehicle is a copy of the SWAT van with a new texture.
It contains these nice fellows: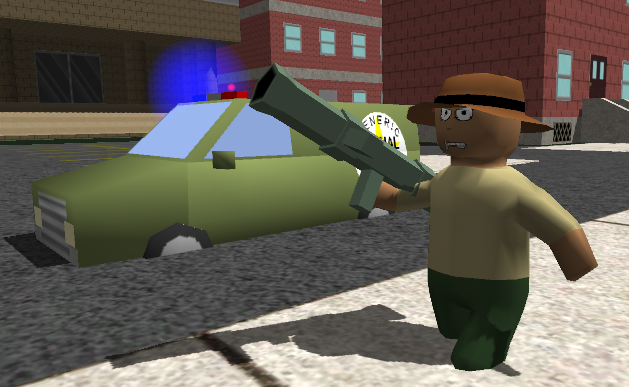 And yes, that's a bazooka.
And lastly, I made some progress on the intro story scene (actually it was first thing I did this week, but that's not important). It's not worth showing yet, but it's progress nonetheless.
---
---