Attack of the Giant Mutant Lizard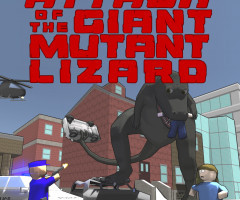 Control a giant mutant lizard to eat people, stomp cars, and throw things with your mutant tail which has claws for some reason. Spend points on upgrades and new abilities and try to survive an increasingly deadly hail of bullets.
You can find an early playable demo at GameJolt.
Also listed on:
store.steampowered.com/app/590840/Attack_of_the_Giant_Mutant_Lizard
gameskeys.net/product/attack-of-the-giant-mutant-lizard
Latest Article
I have decided to officially release this game today, and I wanted to take some time to say a few things about the game.
---
Jan, 1st 2018
Update 2018-01-01
It's been a while since the last time I posted an update for this game, so I thought I should take some time to talk about what I've been doing since then before people start to assume I simply quit or went into a coma or something.
I made a new level about 8 months ago that I haven't really said anything about yet. It's a small beach/boardwalk area.
Here's a screenshot: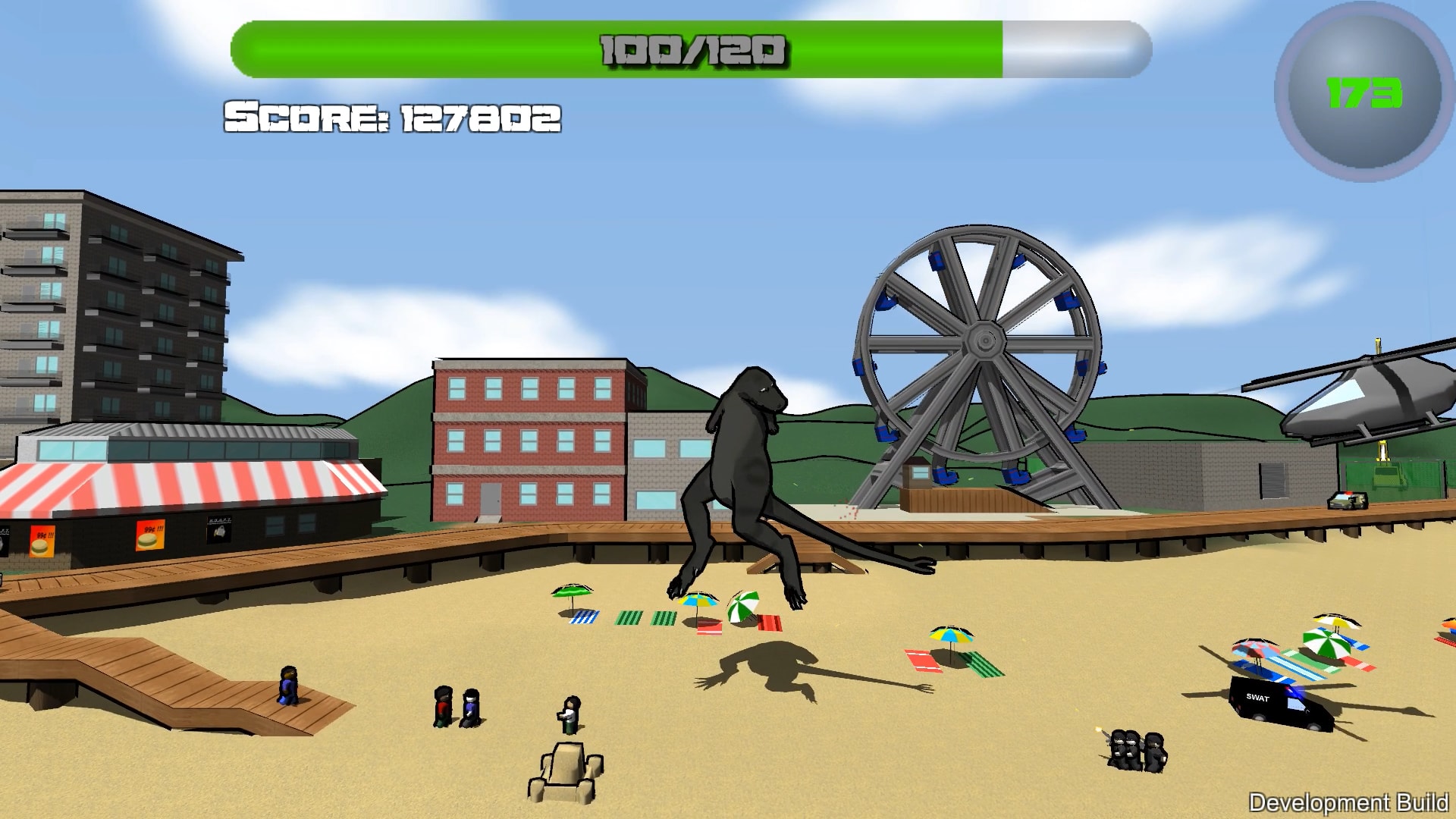 And since I have a beach, I also needed to add elephant seals (It would be crazy not to!).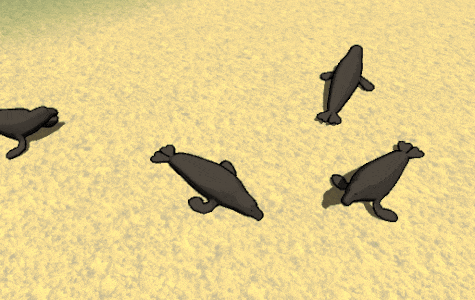 During the summer I took a break from developing this for a few weeks. Instead, I got addicted to playing Dwarf Fortress (again) spent a couple days developing my new website, medicatedgames.com, where people can maybe post comments, get updates, and report bugs. I also formed my own LLC, which I hope was a good idea because it kind of feels like I made a big mistake for some reason.
Back to the game though -- I added the ability to select story mode or free-play mode when starting the game. Story mode lets you restart from checkpoints. I've been working on a couple achievements for the Steam version, and now the game records your high score and some other stats for story and free-play modes. I was also working on adding a new monster for free-play mode, but I'll save that for a future article.
Another thing that's different now is the way the character accelerates when running, and the pose used for jumping forward. Previously, if you got a couple speed upgrades, the character would move at full speed as soon as you pressed the button.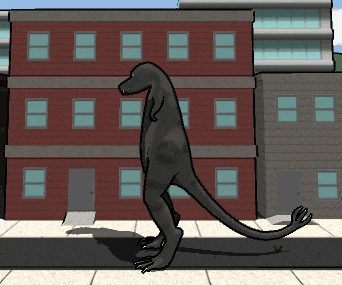 Lastly, I updated the demo, but so far I only have the Windows version ready (the Linux version got horribly screwed up and I didn't even test the Mac version yet). [EDIT: I fixed the problem that caused the error on Linux and Mac. But, seeing what the error was, I'm now baffled about how the game ever worked in the first place.] I upgraded the project to a newer version of Unity from version 4.6, so you can expect to see some new bugs.
This time the demo isn't just that one little demo scene. It has the first part of the story mode (don't get too excited, it's not that great). If you've played the Android version, you may have already seen it.
Windows:


Linux:


Mac:


---
---