Attack of the Giant Mutant Lizard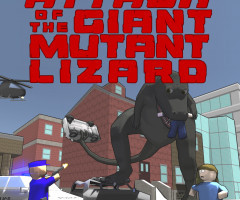 Control a giant mutant lizard to eat people, stomp cars, and throw things with your mutant tail which has claws for some reason. Spend points on upgrades and new abilities and try to survive an increasingly deadly hail of bullets.
You can find an early playable demo at GameJolt.
Also listed on:
store.steampowered.com/app/590840/Attack_of_the_Giant_Mutant_Lizard
gameskeys.net/product/attack-of-the-giant-mutant-lizard
Latest Article
I have decided to officially release this game today, and I wanted to take some time to say a few things about the game.
---
Originally Posted: Jan 29, 2017 at IndieDB
Devlog 2017-01-28: Slow Progress - But Some Good News -- Plus Some Even Better News
It's been about a month since my last post, so I thought I should take some time to say a few things about my game before people start to think I've gone missing.
Progress this month has been annoyingly slow, but I have made some progress. I was working on a new cutscene to use as a transition between one scene and another scene which I haven't even begun designing. I was hoping to get that cutscene done a few weeks ago but, for various reasons, I only barely have it about 30% done.
But while I was doing that, I found a decent shader to help give the game a more cartoony look.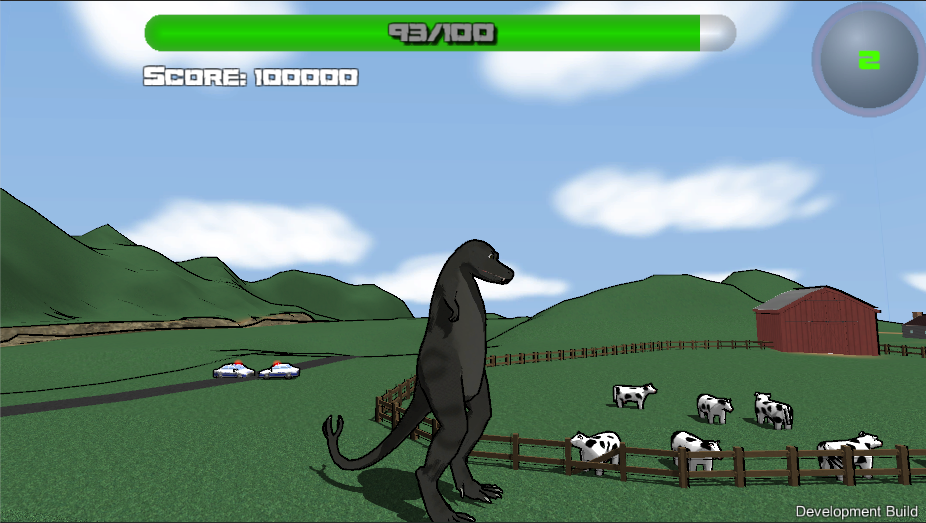 Here's some before and after shots for comparison:
And there was one other thing… What else did I want to say?…
Oh, right:

Just this past week I got notified that Attack of the Giant Mutant Lizard was Greenlit and I recently filled out some paperwork and I'm just waiting for verification of all the boring tax stuff. I want to thank everyone who came and voted.
I have a lot of work to do still, and to be honest, I'm kind of making things up as I go; so I guess it's time for me to get caffeinated and get back to work.
---
---